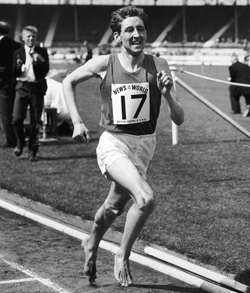 Founded 1922, the Club's original name was Clayton Harriers and it was initially a subsidiary branch of Bury AC until 1930 when 40 members met to decide that the future of their club lay in independence. The club continued under the name 'Clayton Harriers' until 1947 when, in order to distinguish the club from other "Claytons", the name Clayton-le-Moors Harriers was adopted. In the early years members concentrated mainly on cross country running, but the "hiking section" made forays into the hills on many occasions, leading to the Club's involvement in the pioneering of amateur fell running.
Activities were limited during the Second World War, but the club was reformed in 1946 and was successful in many cross country events over succeeding years. However, by 1960 Clayton-le-Moors Harriers had become the organiser of four fell races and had a major influence on the establishment and organisation of many other events. The Lake District Mountain Trial, the Bob Graham Round, the Three Peaks Association, the High Peak Marathon, the Fell Runners Association and the Joss Naylor Challenge have all benefited from Clayton's involvement both from actual participation to organisational input. Clayton-le-Moors Harriers was the first club to introduce lady members to fell running.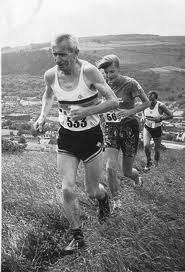 The Club's activities have not been limited to fell running. During the 'running boom' of the 1980s and 90s, membership of Clayton Harriers was over 600 and our members achieved County and National recognition in road running, cross country, as well as on the fells. Today, we have over 400 members, who are drawn from all parts of East Lancashire and are active on the roads, trails, cross country and fells. We host training sessions and group runs in a number of locations and have an active junior section that is developing the next generation of Clayton athletes.